Το Μονοπάτι του Μαινάλου
Καλώς Ήλθατε στην Επίσημη Ιστοσελίδα του Menalon Trail.
Το πρώτο πιστοποιημένο μονοπάτι στην Ελλάδα από την ERA είναι πραγματικότητα και έτοιμο να εξυπηρετήσει ακόμα και τον πιο απαιτητικό λάτρη της φύσης από όλο τον κόσμο.
Ξεναγηθείτε στην ιστοσελίδα μας για να δείτε και να μάθετε για την περιοχή, τα χωριά, τη χλωρίδα και την πανίδα του Μονοπατιού του Μαινάλου.
75 χιλιόμετρα στη φύση και την ομορφιά της, σας περιμένουν μαζί με τους οικολόγους φίλους σας να "περάσετε" ευχάριστα τον χρόνο σας και να "ζήσετε" αξέχαστες στιγμές σε μία από τις υψηλά βαθμολογημένες διαδρομές της Ευρώπης. Το Μονοπάτι του Μαινάλου, στην Αρκαδία, στην Πελοπόννησο,στην Ελλάδα είναι γεγονός.
Ελάτε να μας γνωρίσετε…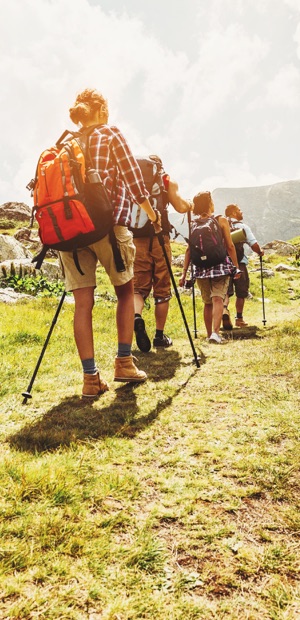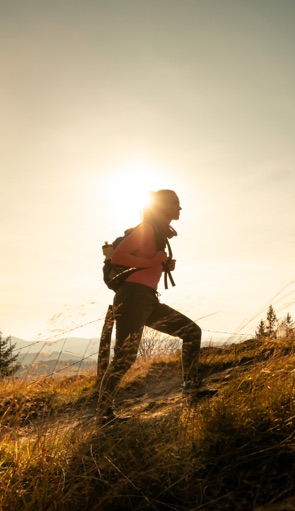 Που βρίσκεται το Menalon trail
& Πως να Έρθετε Εδώ

The Menalon Trail is in Arcadia, the center of Peloponnese. It unfurls through the Lousios River gorge, the western slopes of Menalon Mt., the valley of Mylaion River & the Northeast Gortynian Mountains.

The Menalon Trail is just 200 km from Athens center, the capital city of Greece. It is an easy and interesting route, full of small villages and places to visit and fortunately it needs only your basic driving attention to reach on time. Have a nice trip.

The Menalon Trail is just a highway of 245 km from Athens International Airport (Eleftherios Venizelos) and only 110 km from Kalamata Airport. You can check flights for both of them and pick the best one for you and your hiking team.

There are 2 ports close to The Menalon Trail:
1) the one is the port of Piraeus and
2) the other one of Patra. From there you can have your car or rent one and come to us and start your adventure.
Ευχαριστίες
Το Μονοπάτι του Μαινάλου δημιουργήθηκε από μια ομάδα εθελοντών από την Ανατολική Γορτυνία , με τη συμμετοχή του Συλλόγου Αρκάδων Ορειβατών Οικολόγων (ΣΑΟΟ) και τη μεγάλη υποστήριξη της Περιφέρειας Πελοποννήσου και του Δήμου Γορτυνίας. Το Μονοπάτι του Μαινάλου ενσωματώθηκε στο βραβευμένο πρόγραμμα "Μονοπάτια Πολιτισμού" από την ΕΛΛΗΝΙΚΗ ΕΤΑΙΡΕΙΑ Περιβάλλοντος και Πολιτισμού.. Tο πρόγραμμα έχει ως στόχο να δώσει νέα ζωή σε διαδρομές ιδιαίτερου φυσικού κάλλους και ιστορικής σημασίας, σε όλη τη χώρα, την τόνωση των τοπικών κοινοτήτων με ένα σημαντικό παράγοντα βιώσιμης ανάπτυξης, του τουρισμού πεζοπορίας.
Χάρη στη γενναιόδωρη χορηγία του Ιδρύματος Α.Γ. Λεβέντη,, η Ελληνική Εταιρεία ανέλαβε την καταγραφή, τη μελέτη και την υλοποίηση των δίγλωσσων πινακίδων, ειδικά σχεδιασμένες για το Μονοπάτι του Μαινάλου, έτσι ώστε όλες οι απαραίτητες πληροφορίες να μπορούν να είναι προσβάσιμες στον περιπατητή .
Η χαρτογράφηση της περιοχής, η ανάπτυξη των εφαρμογών για smart devices και το ειδικό λογισμικό για το σχεδιασμό της σήμανσης αναλήφθηκε από την AnaDigit εταιρεία χαρτογράφησης.. Ο σχεδιασμός και η οργάνωση του Μονοπατιού του Μαίναλον, καθώς και τη συνολική υποδομή που το περιβάλλει , είναι σύμφωνα με τα πρότυπα που ορίζονται από το European Ramblers Association για την πιστοποίηση των περιπατητικών δικτύων και συμμορφώνονται με ένα σύστημα 41 κριτηρίων ποσοτικών, τεχνικών και ποιοτικών παραμέτρων, προκειμένου να πιστοποιηθεί και να προταθεί στους περιπατητές από ολόκληρη την Ευρώπη ως ένα αξιόπιστο, ελκυστικό και ασφαλή βουνό περιπέτεια.