Τα 8 Sections
Menalon Trail extends to a length of 75Km. Passes through the villages of Stemnitsa, Dimitsana, Zygovisti, Elati, Vytina, Nympasia, Magouliana, Valtesiniko and Lagkadia, activating the entire tourist infrastructure and services of the prefecture of Gortynia.
The structure and organization of the trail as well as the generic infrustructure is compliant with the standards of the European Ramblers Association (ERA) , an alliance of 33 european national federations with 3.000.000 members. After Menalon Trail was reviewed according to 41 check points-parameters, based on quality and technical criteria, received certification as one of Trails Master Quality (Leading Quality Trails – Best of Europe) and proposed from ERA to europeans as a coherent, interesting and safe mountain for adventure. Menalon Trail is the 10th European trail receiving safety and quality of service certification. Check the 8 sections of the trail, choose one and begin your adventure…
Christina Plemmenou
2022-11-15T08:31:07+00:00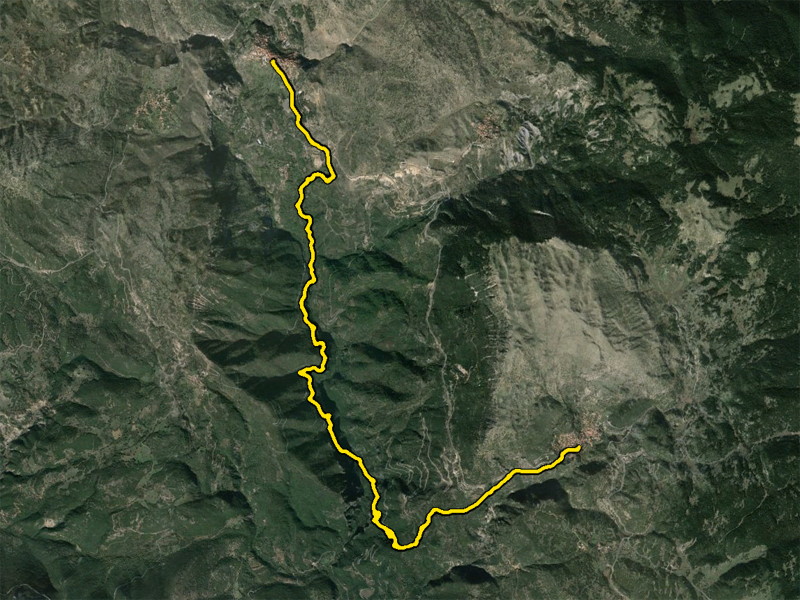 Time: 5h length: 12.5 km
The trail head for this first route is Stemnitsa, the village of goldsmiths and headquarters for the Peloponnesians Senate in 1821, point of convergence of many other routes and trails. Follow the trail coming out of the village and head towards...